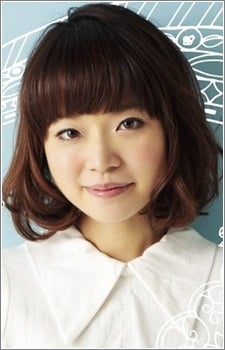 BIO

Information

Voice acting roles

Anime Staff Position

Gallery

Stat
Screen Name:
Kawashima Ai
川嶋 あい
Type: Voice Actor
Given name:あい
Family name:川嶋
Birthday:Feb 21, 1986
Website: http://www.kawashimaai.com/en/
Description
Kawashima Ai was born in Sawara-ku, Fukuoka. She is a singer and pianist, who has completed many street performances and released several albums since her debut in 2003.
She is also a strong supporter of charity projects,which have helped to build schools in Combodia and Burkina Faso. A third school she supports is being built Liberia. More projects are being planned.
Some of her songs have been used as theme songs for anime and video games.
| | |
| --- | --- |
| Screen Name | - |
| Real Name | - |
| Type | - |
| Voice Actor Tone | - |
| Gender | - |
| Given name | - |
| Family name | - |
| Birthday | - |
| Website | - |
| Hometown | - |
| Blood type | - |
| Hobbies | - |
| English Skill & abilities | - |
Edit post
Score Distribution
Like : 0
Dislike : 0
Page view : 0